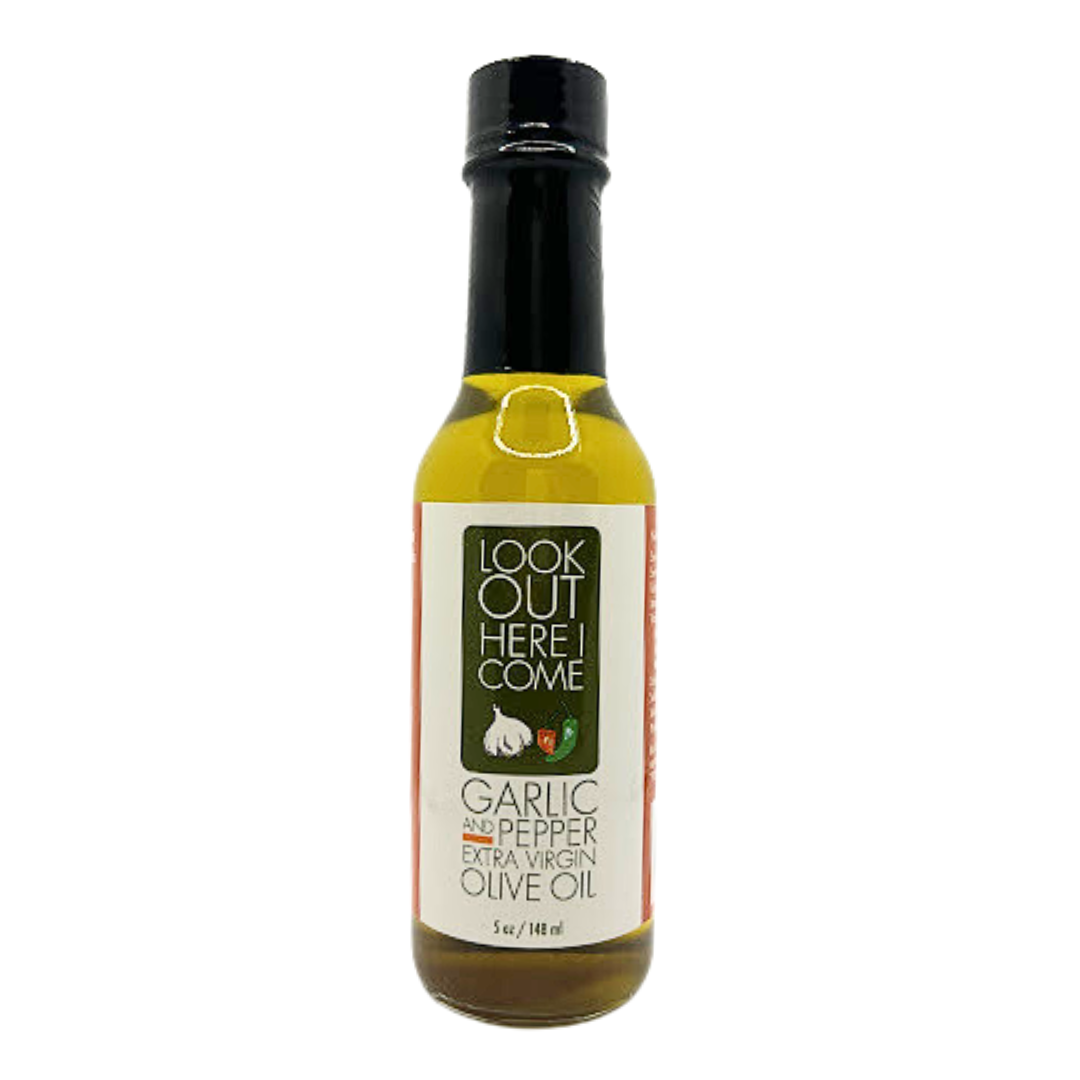 Look Out Here I Come
Garlic Olive Oil
Sale price
$10.00
Regular price
Look Out Here I Come
Located in Boulder, CO
Combining extra virgin olive oil from Spain, and locally sourced garlic, jalapeno peppers and habanero peppers, we've created an oil that can be used to cook or as a condiment. And don't be afraid of all those peppers; during the process we cook off the heat. So you get all the flavor and none of the burn!
5oz bottle

Wheat Free, Gluten Free, Dairy Free, Sugar Free
Hands-On Gifting
Build Your Box
Are you loving a little bit of everything? Send an extra-personal gift by selecting the items in each box for your recipient to enjoy!
Make it Meaningful
Gifting for Business
Whether you're celebrating a company milestone, expressing appreciation to clients or employees, or spreading joy on special occasions, our curated gifts will leave a lasting impression, strengthening your relationships and creating moments of true connection.