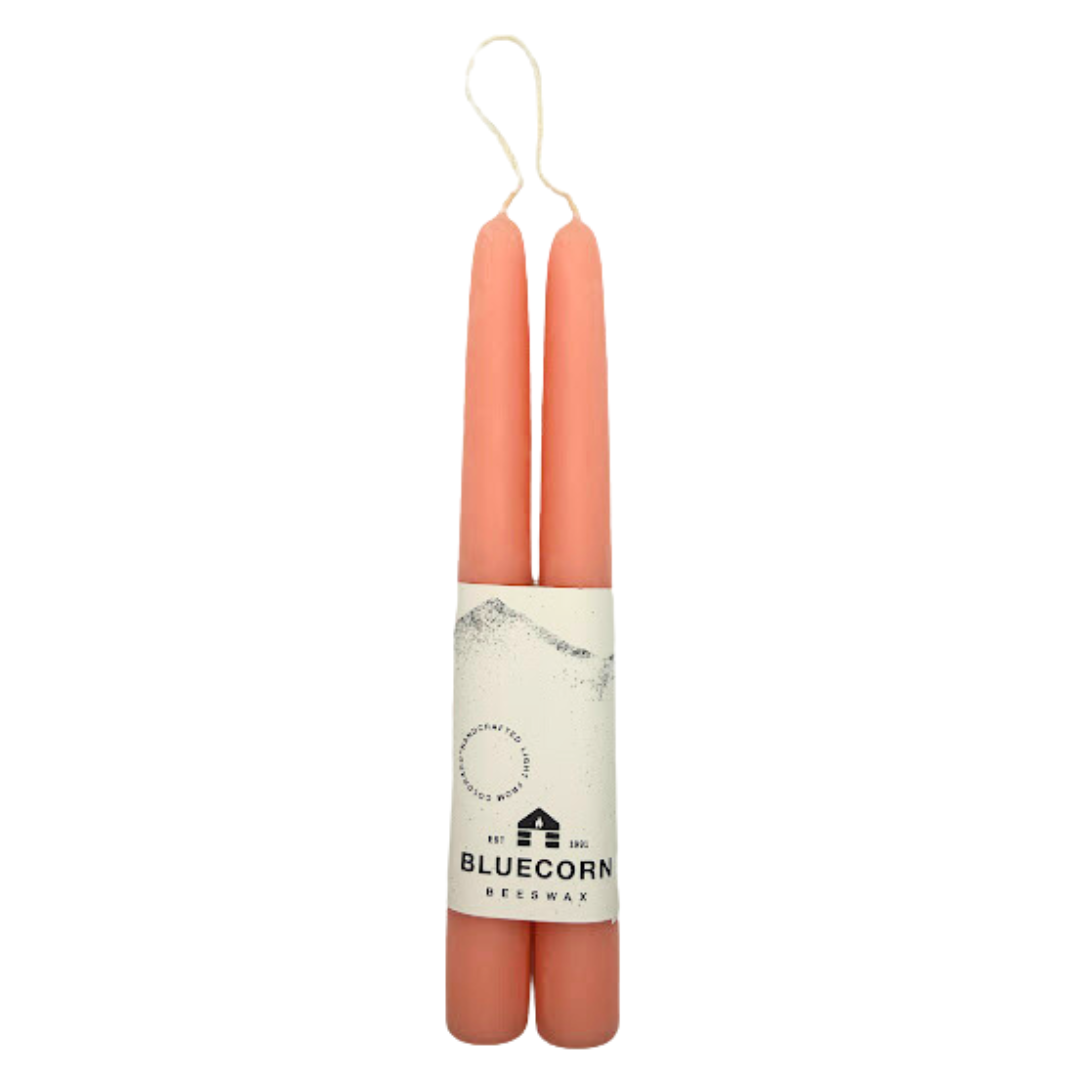 Bluecorn Beeswax
Pair of Tapers - Pink
Sale price
$10.00
Regular price
Bluecorn Beeswax
Located in Montrose, CO 
These tapers are classic candles dipped into pure molten beeswax at just the right temperature by a steady hand and a keen eye. They are dipped and cooled over twenty times each before a pair can be cut free from the oak rack. When finished and hung, they carry the rich scent of honey.

8" long

100% Pure Beeswax
Paraffin-free & lead-free, non-toxic & hypoallergenic
Each candle burns one hour burn per inch of length
Hands-On Gifting
Build Your Box
Are you loving a little bit of everything? Send an extra-personal gift by selecting the items in each box for your recipient to enjoy!
Make it Meaningful
Gifting for Business
Whether you're celebrating a company milestone, expressing appreciation to clients or employees, or spreading joy on special occasions, our curated gifts will leave a lasting impression, strengthening your relationships and creating moments of true connection.