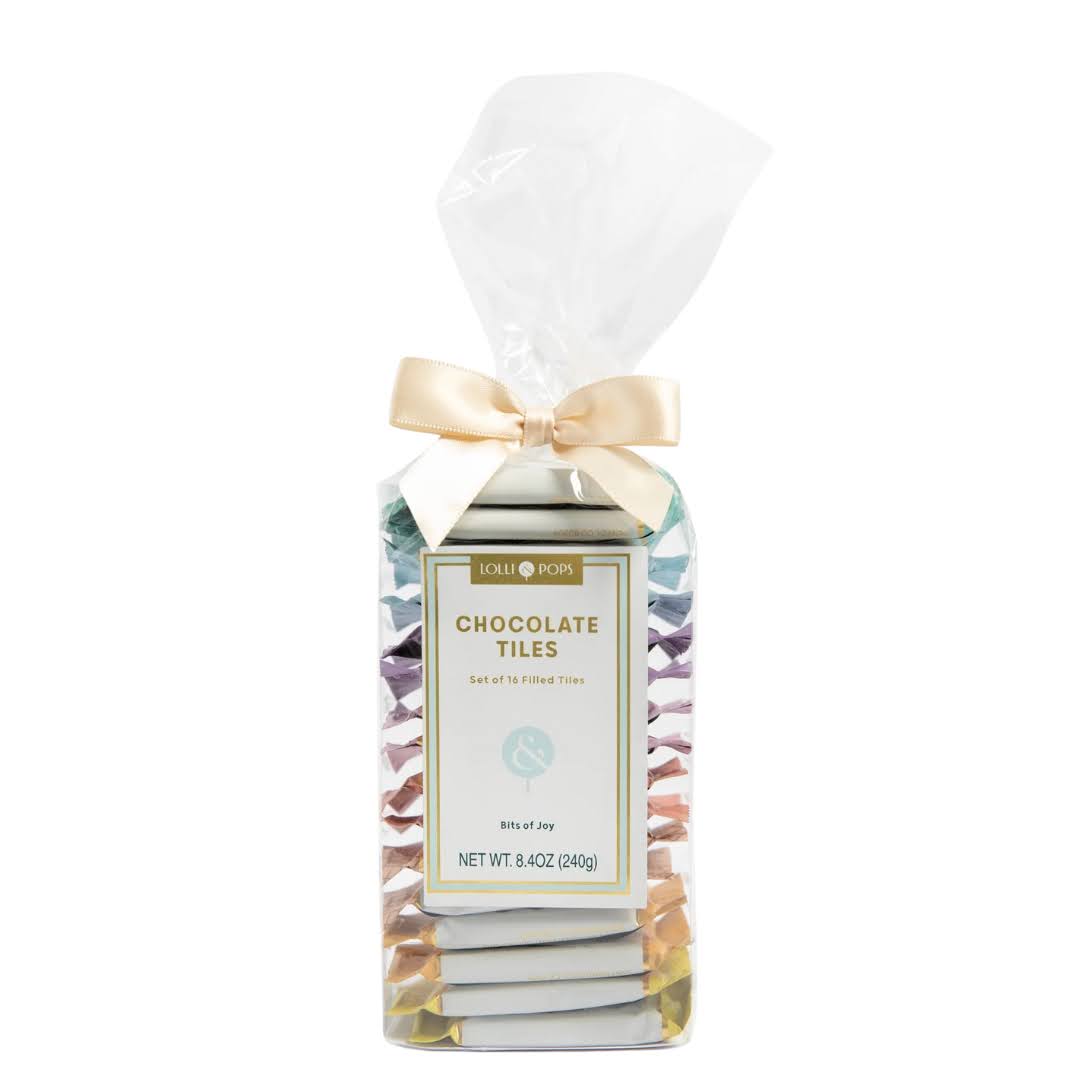 Lolli & Pops
16 Piece Chocolate Tile Set
Sale price
$20.00
Regular price
Lolli & Pops
Located in Denver, CO 
This delicious, melt-in-your-mouth 16 piece chocolate tile set is the perfect gift idea to sample a spectrum of  classic and unique chocolate combinations. From sea salt caramel, cake batter cream, double fudge brownie and cheesecake, this tile bag has it all. 
Contains 2 of each of the following chocolate tiles:
Hazelnut Mousse, Dark Chocolate Sea Salt Caramel, Milk Chocolate Sea Salt Caramel, Cake Batter Cream, Caramel Cappuccino, Double Fudge Brownie, Cheesecake, and Mint Crème.
Net weight: 8.4 oz
Contains milk, soy, and wheat. May contain peanuts and tree nuts.

Hands-On Gifting
Build Your Box
Are you loving a little bit of everything? Send an extra-personal gift by selecting the items in each box for your recipient to enjoy!
Make it Meaningful
Gifting for Business
Whether you're celebrating a company milestone, expressing appreciation to clients or employees, or spreading joy on special occasions, our curated gifts will leave a lasting impression, strengthening your relationships and creating moments of true connection.